VF-XS

-Line Art-
The Base Design of Valkyrie II by Kazumi Fujita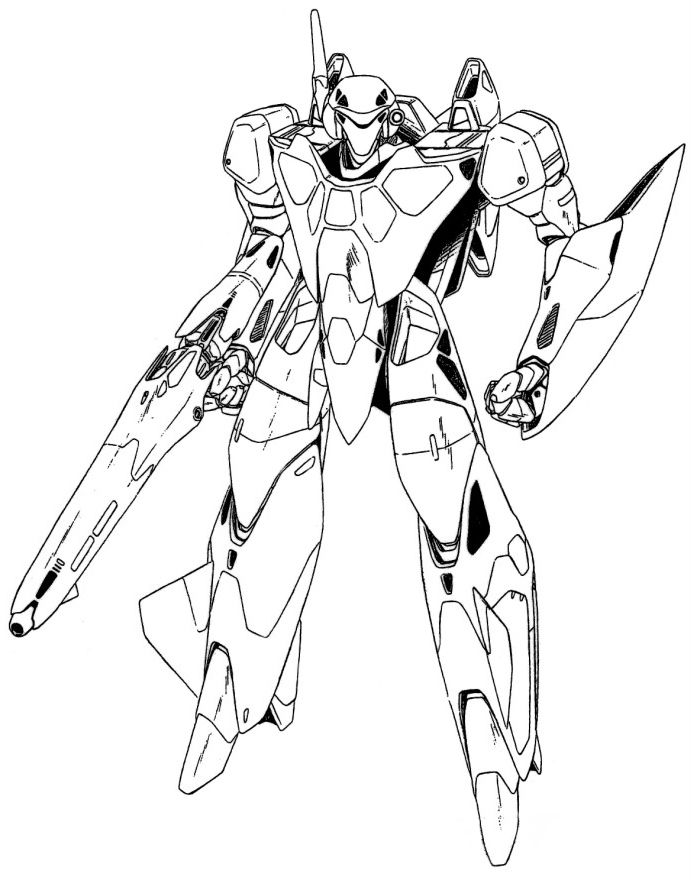 The Origin of VF-2SS
The finish of VF-2SS makes us feel the original Fujita's Valkyrie as an organic machine with patches on the body.
This taste must have been produced because of the anime plot that Valkyrie II was developed by the technology fusion between Zentradi and humankind on the Earth. However, it didn't look enough heroic for the leading star of Macross.
Ohata just refined a few elements and attained an excellent finish. On the other hand, whole proportion was kept the same as the original because Fujita's base design was also excellent.
So, Valkyrie II was actually produced by the fusion work of two talented designers as the same as the anime plot.