VF-2SS Valkyrie II

-Mobile Modes-
Beautiful Proportions and Intelligent Transformation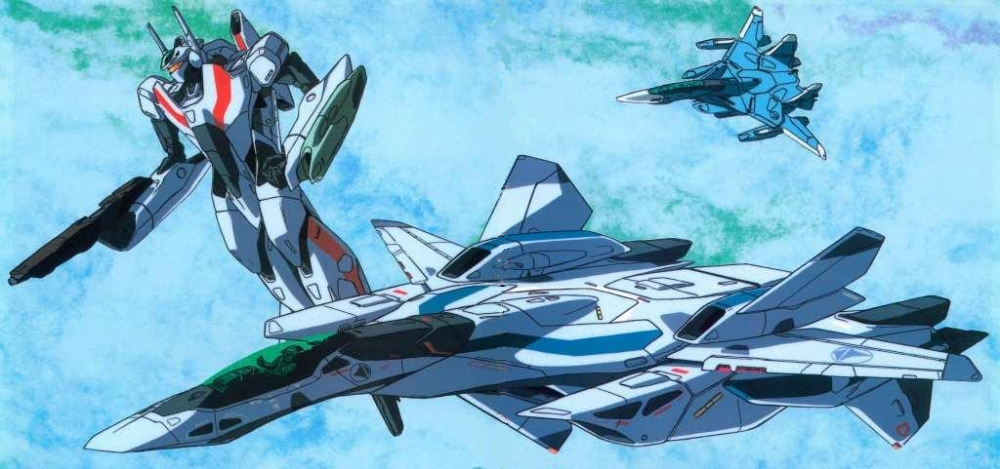 The most advantageous feature of Valkyrie is the high versatility in operations by three-mode transformation according to tactical situations. One machine applies to a humanoid mobile weapon "Battroid", an aerospace military aircraft "Fighter" and their intermediary configuration "Gerwalk" as a hovering mobile weapon.
Transform system of Valkyrie II has directly succeeded that of the first Valkyrie and all three modes were given rounder shapes and softer impression than the first. This must have originated in the design concept that Valkyrie II was a successor of VF-XX, Zentradian Valkyrie that was developed with Zentradian technologies.
Anyway, Valkyrie II is quite simple in design and very beautiful in all modes' proportion. Moreover, its transformation is rational and intelligent. I feel even fierce in the body shape of Battroid like a martial artist. How do you see them?
BATTROID
(Humanoid Mobile Weapon)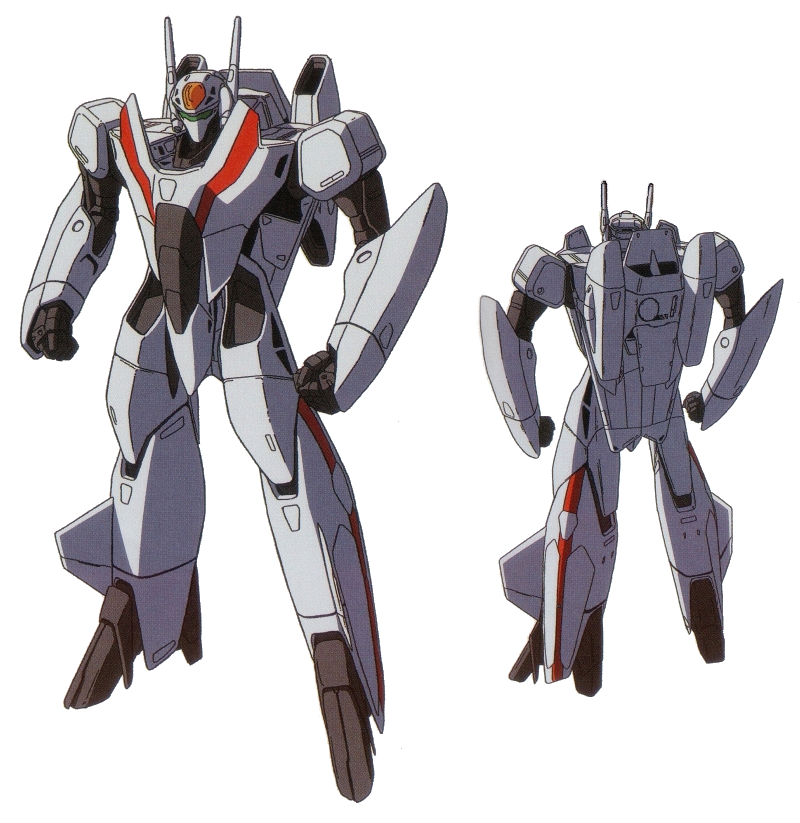 FIGHTER
(Aerospace Military Aircraft)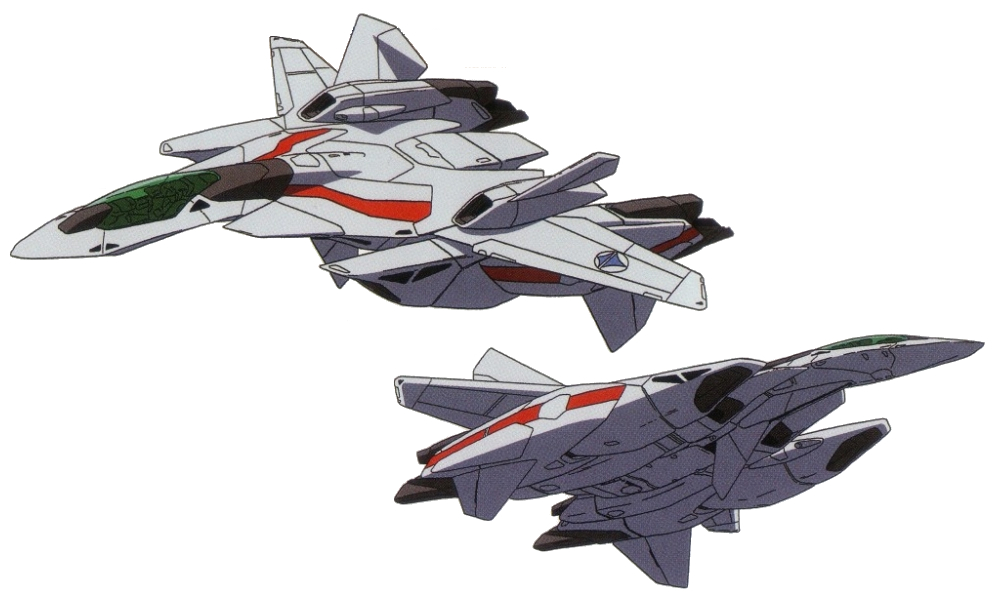 GERWALK
(Hovering Mobile Weapon with vertical takeoff & landing performance)
Ground Effective Reinforcement of Winged Armament with Locomotive Knee-joint Mode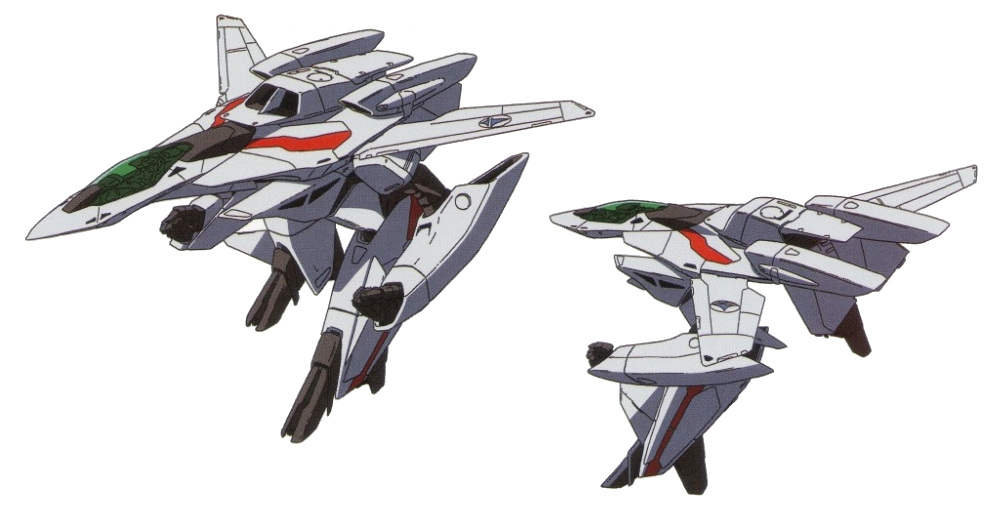 Colouring Variations