My Story

-Background to Meet VF-2SS Valkyrie II-
Chapter 1

.

Strong Impact of "Mazinger Z" in My Childhood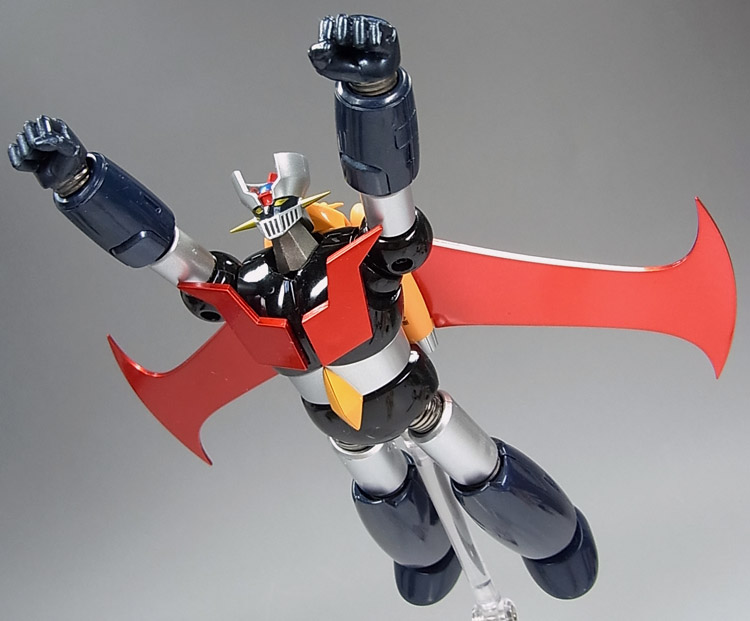 One day in my childhood, I was just sitting in front of TV without purposes. It was about 6 pm, a super robot hero I've never seen before suddenly appeared on TV screen fought against bad mechanical beasts.
I had no information beforehand, so I was subject to a strong impact and instantly drawn into the SF robot animation world. It was the very historic day when "Mazinger Z" was broadcasted first time in the world.
Such attractive Mazinger series continued to third title "UFO Robot Grendizer". One of the greatest robot creator Go Nagai additionally started "Getter Robo" series with combine concept and "Steel Jeeg" with magnetic combine concept. In the early 70s, the new genre of super robot animation had been established by his great talent and creations.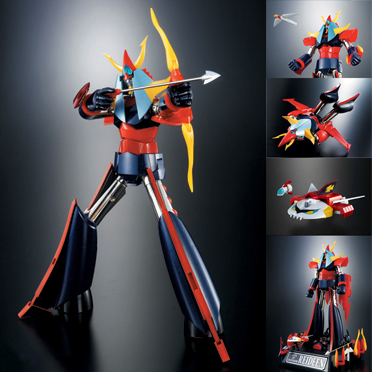 Accordingly, various superb robot animations were broadcasted such as "Raideen the Brave" by Yoshikazu Yasuhiko, "Danguard Ace" by Leiji Matsumoto, "Demon Dragon of the Heavens Gaiking" with the dinosauric mother ship, "Blocker Army IV Machine Blaster" like a Super Sentai series, "UFO Warrior Dai Apolon" like an American football player, "Combattler V" with the reality of combine and transform sequence, and so on.
I was really lucky to directly experience a lot of exciting design works in my childhood in Japan. For these several years, I was given strong intellectual stimulation.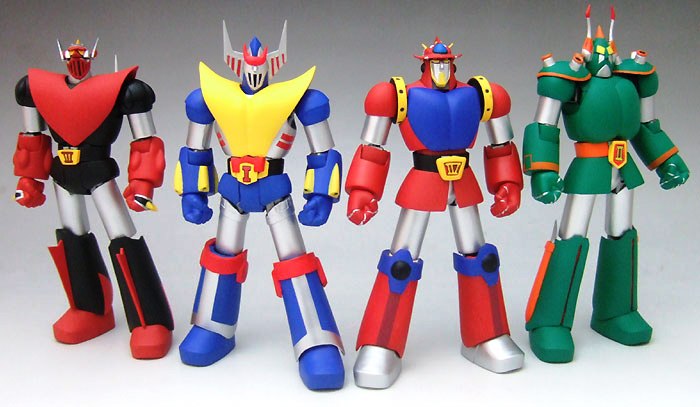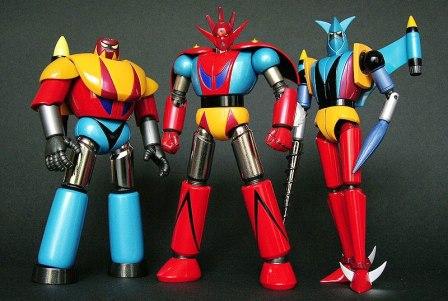 Chapter 2.

1970s Supercar Boom, Advent of the Real Fantastic Mecha
When I was a primary school student, a Supercar boom stormed all over Japan. Fantastic design work of supercars as real industrial products was sensational for children who know only cool mecha in fiction on TV programme.
It was a massive social phenomenon in Japan. I presume that the supercar was just a trigger to shift the children's sense of design matured by robot anime from fiction to the real society. Because the core people of the phenomenon were not supercar owners, but children without driver's licence.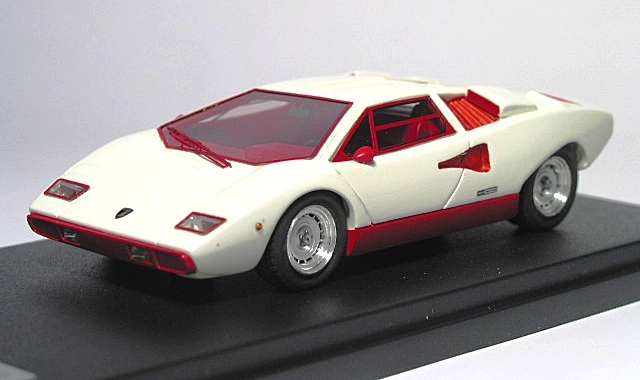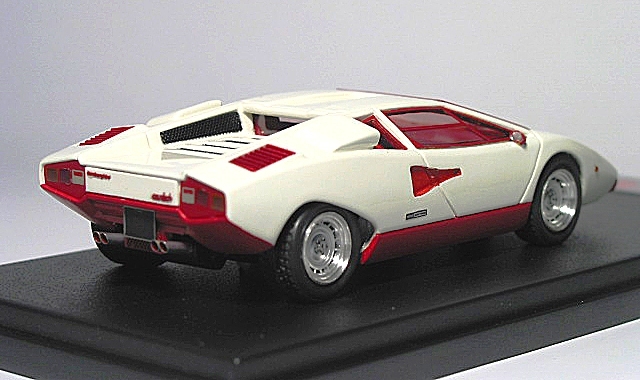 I was in its typical case. In a mom-and-pop candy store, I bought some supercar trading cards and won a A3 size poster by a lucky card. I chose Lamborghini Countach with white exterior and red interior (the above photos are the recently released 1/43 model). I hung the poster on the wall of my room and was watching with muddled thought "How does it look like this?" If I had chosen a Rolls-Royce poster instead, I shouldn't have been an enthusiastic collector of 1/43 supercar models.
In 1970s, cars were common practical tools for transportation. Thus I didn't feel something special on their mecha-design. However, supercars were totally different form them in all aspects. Comparing cars in town to Italian supercars in photos, I wondered if they were both in the same industrial category of automobile. The supercar boom opened my eyes for the fantastic real mecha-design world.
Chapter 3.

Functional Beauty of Weapon learned through Model Guns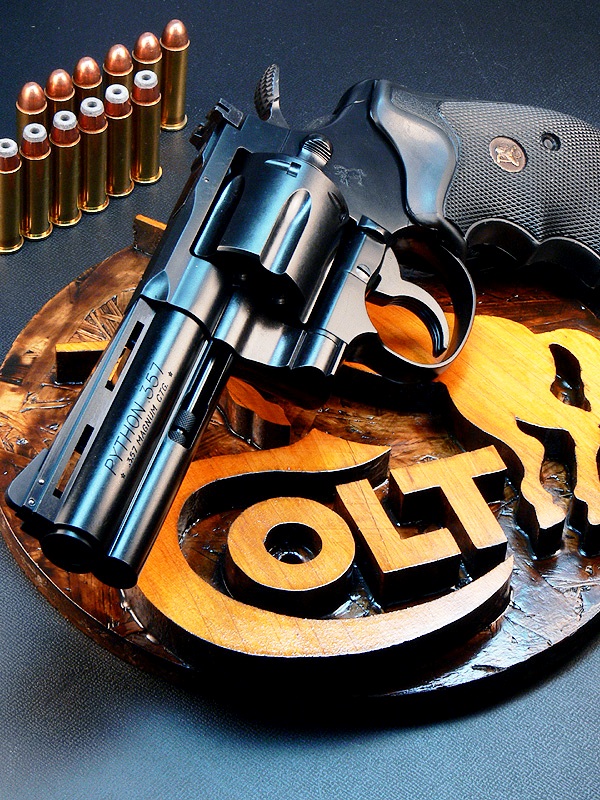 When I became a low teen, I had got interested in guns as a closer practical weapon. As possession of a real gun is prohibited in Japan, my interest ran to model guns.
At that time, model guns were only available as full mechanical imitation models at very expensive price. Therefore I could buy "Monthly Gun", the unique gun magazine of the time, every month, but afford to buy one model gun once for a few months. Trough magazines and model guns, I learned styling, usability, functions and ingenuity as an industrial product and a hand weapon.
A hand gun is small but very functional and full of inventiveness. Its every line and shape is designed for the clear purpose. Guns wear the functional beauty as the same as military aircrafts.
Chap

ter 4.

Humanoid Weapon "Mobil Suit Gundam"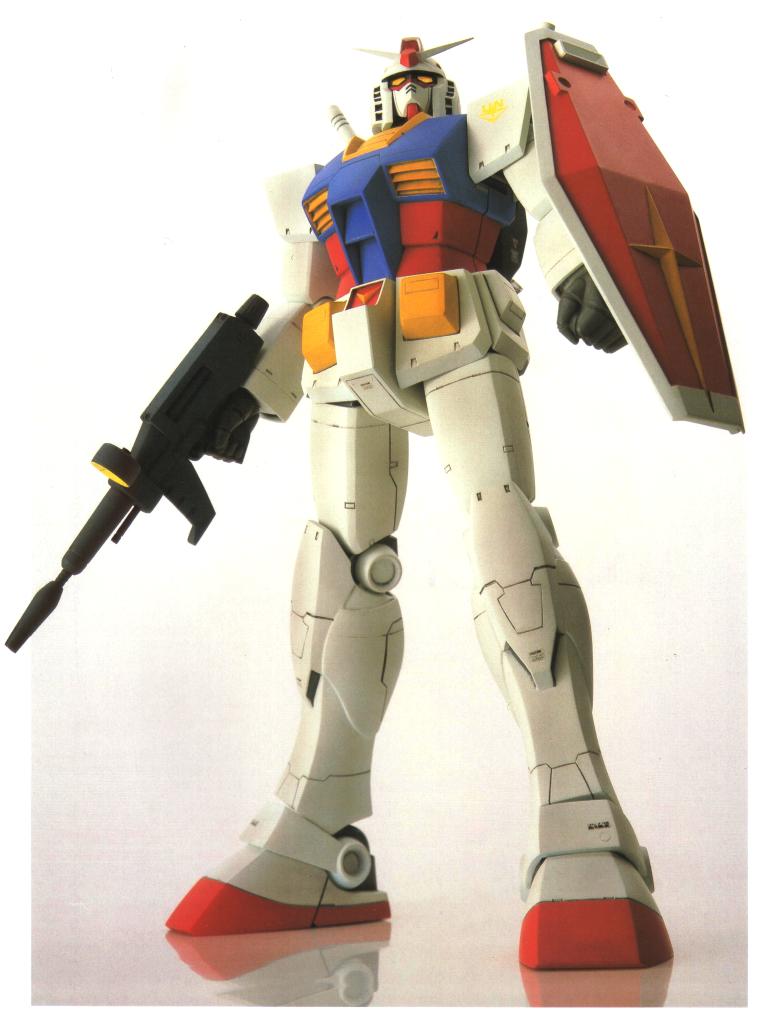 In a junior high school, I was not interested in TV animation. One day I visit a friend of mine and found one anime magazine "Monthly OUT".
On the cover page, there was a white robot standing still armed by a gun and a shield. I had no background information, but immediately recognised its advanced concept and unique design work far ahead of the super robots in my childhood. Yes, it was the the Gundam RX-78.
Unfortunately, TV programme was not planned to broadcast in my local region. So, another friend of mine started collecting petition signatures to ask a local TV station to broadcast. I also joined to watch the impressive robot in action. As the result of that, its TV anime programme started successfully but from 06:30 a.m. in the morning. We had to enjoy a healthy life for a year.
This anime series must be the most famous in the world. So I will comment about one scene with the same impact as Mazinger Z in my childhood. That is the scene that Saku was shooting with a machine gun of dram magazine type and spent giant cartridges were falling to the ground.
Theoretically thinking, it is strange that advanced weapon in the age of space colony is still using a gun with cartridges. There must be no progress from now. However, this rendering was very effective for us to recognise the reality as "robot is a weapon".
The anime plot of Gundam is just for anime fans. The greatest value of this programme is the realistic description of robots as bloody weapons no longer super heroes.
Chapter 5.

"Valkyrie", Reverse Idea to Transform from Aircraft to Robot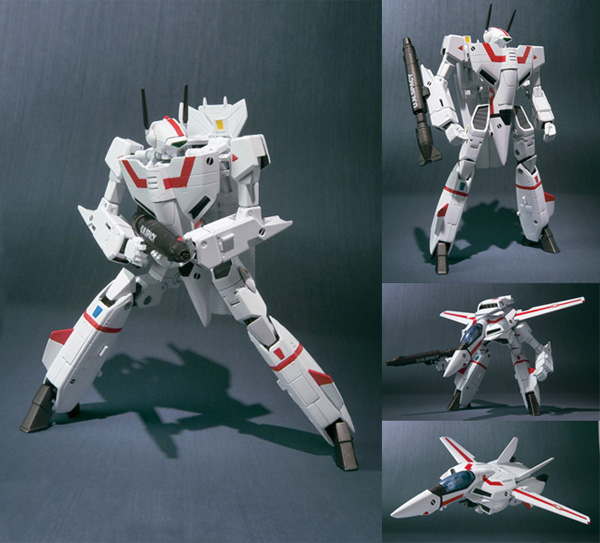 Gundam fever had gone and I was busy to enjoy Karate, Japanese Calligraphy and 8mm movie creation during my high school life.
Through TV listing on newspaper, I just noticed a new robot anime would start. I sat in front of TV without particular motive.
A few minutes later, I was surprised that two legs had come out from a flying fighter, and successively transformed to a humanoid robot.
This was the first Valkyrie designed by Shoji Kawamori appeared on TV first time.
Kawamori further developed the weapon concept established by Gundam and realised the rational and smart transformation from the F-14ish military aircraft to a future humanoid weapon. This is his only and greatest achievement. His other works such as Macross anime plots or film directions are not worthwhile to be counted.
Chapter 6.

"Gundam Sentinel", Declaration of Independence by 3D Models
The first Gundam was broadcasted in my local town by our approach. However, we couldn't watch the sequels "Z Gundam" and "ZZ Gundam" on the local TV. Without such information I had become a University student and an article on "Model Graphix" had brought me back to the Gundam world. That was "Gundam Sentinel" operated by Hajime Katoki.
Its story was a sequel of Z & ZZ Gundam that I was not familiar to, but its concept was very unique based on the theory of model fans. For over a decade, 3D models were treated as just dependencies of anime stories, but in Gundam Sentinel 3D models were the main and accordingly mecha details and stories were created. It was quite new approach by the model magazine, not anime magazine.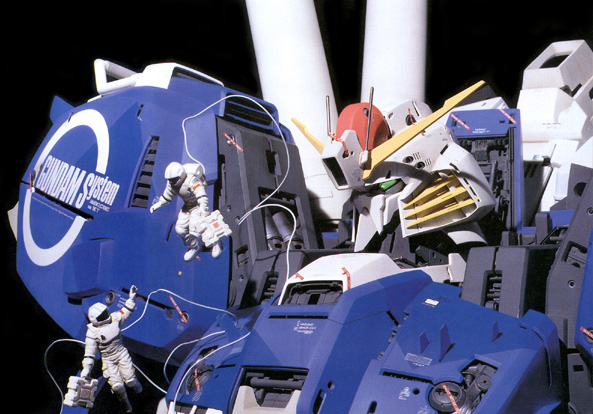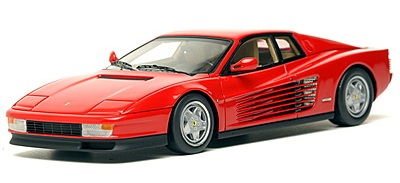 There were two notable points on the design of "S Gundam".
One was a face design that had big slits on both right and left sides. This was the same taste as the side slits of Ferrari Testarossa that was unveiled on October 1984. It was the strong eye catch of the styling of Testarossa (see the photo of 1/43 model).
The other is breakage of my ready-made ideas. S Gundam had two big nuclear fusion reactors on the shouldars and the upper body had heavier volume than the lower body. I felt it strange because the first Gundam had a rather stout proportion standing on the ground. However, as S Gundam was a weapon in space without gravity, theoretically any proportions could be acceptable.
I have a special fondness for Ferrari Testarossa. I saw it first time in Geneva, Switzerland when I was on business trip. It was the real Ferrari I saw since 1970s supercar boom in my childhood. Its styling was drastically changed from Ferrari 512BB and I felt the new era of supercars was opened up. Both Testarossa and S Gundam affected my perception of designs.
Chapter 7.

"V2 Gundam", Encountered in Amsterdam, The Netherlands
When I was 24 years old, I was assigned to work in London. One day, I visited Leicester Square and accidentally found a special shop handling 1/43 white-metal model cars made in England. It was the first time for me to see such accurate styling model cars, thus I instantly bought one model. Of course it was Lamborghini Countach as the first memorial model in my current huge collection.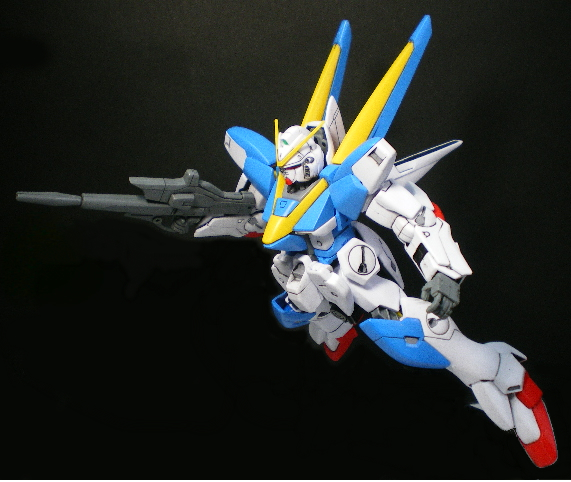 A few years later, I was transferred to The Netherlands. There was no internet yet and it was more difficult to catch the latest information of Japan than now. Although I enjoyed visiting model car shops in Europe, I was not familiar to Japanese animation.
One day in Amsterdam, I found an exotic toy shop along the canal. I was interested in Star Wars figures and entered the shop. When I climbed up stairs, I saw a very cool Gundam plastic model. That was Bandai's 1/144 V2 Gundam directly imported from Japan by the shop owner.
I didn't imagine that the Gundam series were still continued. During my stay in Europe, there were 4 Gundam animation series broadcasted in Japan. I didn't know all at that time.
The box art of V2 Gundam was excellent. So I bought it immediately although it was rather expensive because of private import. Later I knew that the designer of V2 Gundam was Hajime Katoki who designed S Gundam. V2 was simpler in styling than S. It must have been designed for purely animation, not for an independent 3D model like Gundam Sentinel.
Chapter 8.

Back to Japan, "Super Robots View Broadly Ver.98"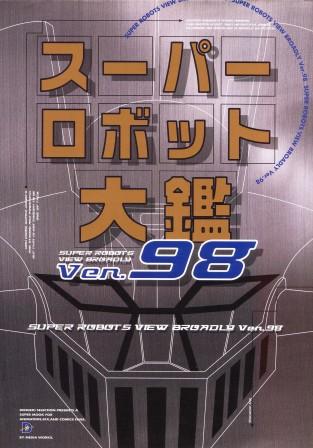 In 1998, I was back to Japan from Europe. I wanted to know the missing 4 Gundam series and bought a book "Super Robots View Broadly Ver.98". It was very nice book.
I enjoyed checking various robots. However, my eyes were glued to the page 105. There was a Valkyrie that were much beautiful than the first Valkyrie and sharper & simpler than V2 Gundam.
"Macross II....?", "Valkyrie II....?" What is this stunningly beautiful robot? I didn't know such an excellent mecha design created in Japan during my absence!!!
The Final Chapter.

The Identity of "Valkyrie II" Finally Revealed
I was working in Tokyo and visited a video rental shop nearby. I rented full volume of "Macross II" on video. I watched all, but I couldn't catch scenes where Valkyrie II was featured regardless of robot anime. I was disenchanted with the animation of Macross II.
As Macross II animation was released in 1992 during my stay in Europe, I couldn't catch the detailed information on a real-time basis. I met an obstacle to know more about Valkyrie II. However, such situation was slightly changed by one garage kit that I found in Akihabara. That was Reppu's 1/100 Valkyrie II Battroid.
Box art of the garage kit was the official mecha drawing that was different from the illustration on "Super Robot View Broadly Ver.98". It was new information for me and I decided to approach from the model category.
Again I was transferred to a local city from Tokyo, but through the internet I could find a plastic kit, various garage kits, books and rare articles on magazines. Based on the record of my over 10 years' research, I have finally opened this website in 2010 to introduce the ultimate mecha-design "VF-2SS Valkyrie II Normal Type" and want to share the information with all Valkyrie II fans in the world.
In Japan, theory of anime fans is dominant and Valkyrie II is still an outsider of the main stream of animation mecha-design. Meanwhile, in overseas countries where such situation doesn't directly affect, the high quality design of Valkyrie II has been properly evaluated. Therefore the number of fans seems to be larger in overseas than in Japan. Mecha-design is beyond languages and boundaries.
I want to establish the International Valkyrie II Fan Club to celebrate the 20th anniversary in 2012. All fans of Valkyrie II must join together from the entire world and will move various manufacturers to produce the full transformable Valkyrie II action figures and plastic models with implementation of the latest technologies.
Anyhow, please enjoy the fantastic world of VF-2SS Valkyrie II on this website. And if you are or have become a fan of Valkyrie II, please feel free to contact me. Let's establish fans' network.