1/72 VF-2SS Valkyrie II Fighter

-Musashiya-
The Only Garage Kit of VF-2SS Fighter (1/100 preferred)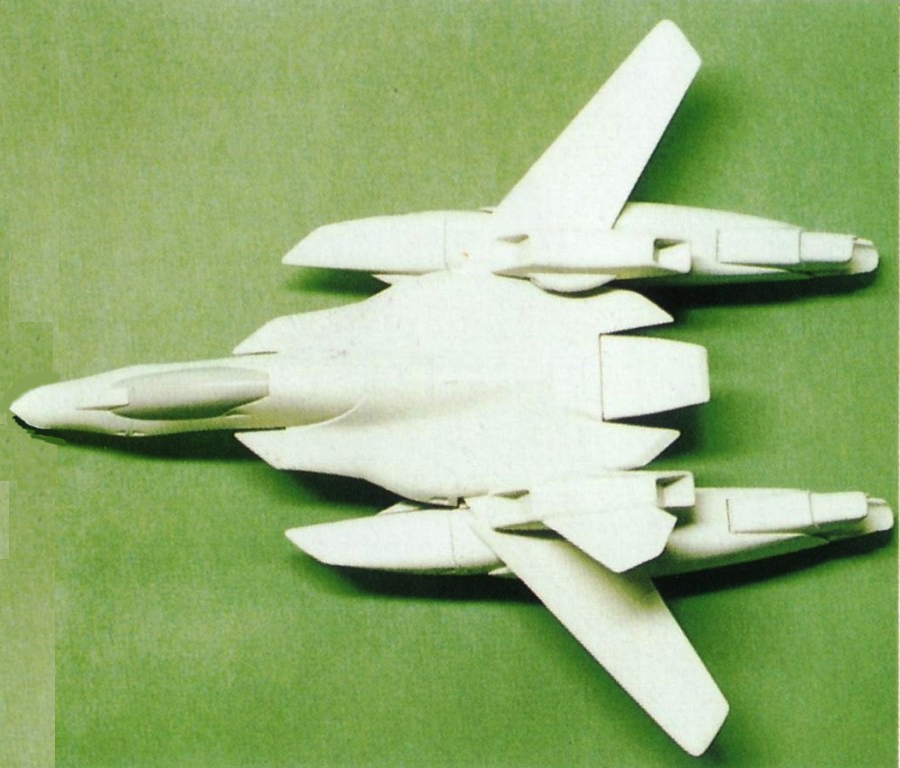 Valkyrie II Fighter was also only one garage kit available. Musashiya released it in 1/72 that is popular scale for plastic kits of military aircraft and the first Valkyrie. However, 1/100 was preferred to be the same as Reppu Battroid.
The left sample must be a master model before release. The actual model uses a clear part for the canopy with details of cockpit. The kit included Super Armed Pack and Mardook's one manned Battle Pods.
In 2009, Bandai started 1/250 Mcross Fighter Collection series and fortunately Valkyrie II Fighter is included in two colours. I am expecting new release of Ikaros and Metal Siren. It is nice for model fans if the Battroid series start after the Fighter series.